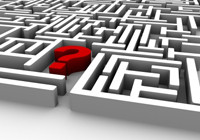 So … the inaugural forum is over, and the energy, ideas and possibilities it generated are outlined here on this site.
What happens next?
That will depend very much on what folk have the inspiration, energy and time to do – those who participated in the forum as well as those who would like to become involved in the future.
What will emerge from here in practical terms for our Australian AI community will no doubt be an organic process – but we have a start!
Several people have volunteered to become members of a "working party" to explore how we might move things forward. Though the term "working party" was coined at the forum, this group is essentially some participants who were especially interested in being involved and supporting the concept of a national AI community. An initial group of  'thinking partners' to help move us into the next stage of practical action.
Julie Gorrell
Amanda Horne
Sue James
Heather Lawrence
Megumi Miki
Christine Perkins
Peter Spence
Dan Stojanovich
Paige Williams
So, as we said on the home page, "Watch This Space". 🙂
There will be other opportunities for those who are interested to become involved in growing a well-connected, exciting and supportive Australian AI community.
You can also:
Subscribe to this site using the links to the left to receive any news 'hot off the press'
Use the Contact Form on this site to express your interest in being involved or ask any questions you may have