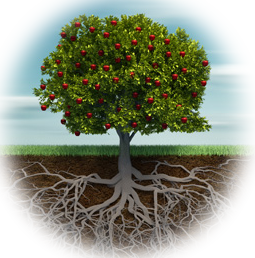 Mark these dates in your diary, if you are interested in registering for one of our Essence of Appreciative Inquiry workshops in early 2013:
Canberra
Wed 3rd April – Thur 4th April
Brisbane
Wed 10th April – Thur 11th April
Melbourne
Thur 18th April – Fri 19th April
Sydney
Wed 1st May – Thur 2nd May
Venues will be finalised in early January 2013, after which full details as well as workshop fees and registration links will be posted  on our website.
If you would like to be notified when details are available, please complete the Expression of Interest form on the above page.
In these workshops you will;
Gain a deeper understanding of the 'essence' of AI and how to apply it
"Learn by doing" through many practical activities
Understand the history, theoretical foundations and key concepts of AI
Explore the essential principles and assumptions of AI and relate them to your own life and work
Gain a basic understanding of Appreciative Intelligence(R) and its relationship to AI
Practice the art of asking powerful questions to shift a conversation and encourage transformative change
Identify how and when to use a formal Appreciative Inquiry or a simpler 'appreciative approach'
PLUS: You will receive a detailed workshop manual that will be a valuable, ongoing reference.
These highly practical, fun and interactive workshops are very different from the standard approach, because it focuses on the 'essence' of Appreciative Inquiry so critical for success. Capturing the spirit of Appreciative Inquiry makes the approach more powerful than simply applying it as a 'mechanical technique'.
This workshop was, by far, one of the most inspirational, thoughtful, action-provoking workshops I have attended for many years – and I've attended many! Two days were not enough – we could have spent the whole week working on the many aspects that were obviously not covered in the timeframe allowed! As a Community Development Trainer and Facilitator, I have been an AI convert for many years and utilise it in professional development workshops that I deliver throughout Australia and for framing generative questions. But this particular course by Sue and Chris gave me a deeper meaning and understanding of AI as a way of viewing my work, family, colleagues and life through a thoroughly more appreciative lens! I cannot recommend the Essence of Appreciative Inquiry highly enough and I'm sure if I did the 2 days again, I would gain bucket-loads more from each workshop!
Dee Brooks, ABCD Asia Pacific