A Participant-Driven Gathering

Hunter Valley Hotel Academy
Kurri Kurri NSW
12 – 14 June 2013
An 'unconference' is a participant-driven gathering. Delegates actively contribute to the agenda, sharing lots of dynamic open discussions.
Rather than a single speaker at the front of the room presenting PowerPoint slides, there will be 'Key Agitators' stirring and facilitating conversations and debate.
From effectiveness to greatness – Being effective as individuals and organisations is no longer optional in today's world – it's the price of entry to the playing field.
Discover and harness the power of THE Knowledge Worker Age. This is a unique and transformative gathering you will not want to miss. Share in and build this growing wave of change: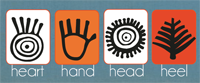 be guided by leading facilitators
help shape the agenda
hear inspirational stories
deepen your practice
create pathways to action
Who should attend? Anyone who is passionate about a truly inclusive society! Those who seek to excel, innovate and lead by engaging with people's heads and hearts, not just their hands!
More Information
Contact:  Dee Brooks (0403 330 932) or Michaela Kennedy (0409 646 665).
Registration
Full Registration $770 ||  Concession: $480 ||  $40 for community dinner
Special Offer: 3 places at The Unconference for the price of 2!
This is a saving of $770 and brings the cost down to approximately $515 per person for this extraordinary opportunity.
To take advantage of this offer please register online by May 30 at Pathways To Leadership and add 3 for 2 offer in the comments box.
Travel to Kurri Kurri
For those who are interested in attending from interstate …
Fly to Newcastle (not Sydney) and arrange with Dee or Michaela for pickup and delivery from/to Newcastle airport. (See their contact details above).
Key Agitators
Mike Green – USA
Mole Chapman – UK
Lynda Millington – NZ
Ian Mackey – AUS
Dr. Donnie MacLurcan – AUS
Adrian Pyle – AUS
Ric Thompson – AUS
Robbie William – AUS
Ann Greer – AUS
Russell Deal – AUS
Fee Sanders – AUS
Michelle Walker – AUS
Jordan Purcell-Ashburner – AUS
Ian Mackey – AUS
Sue James – AUS
Michaela Kennedy – AUS
Rachel Dickson – AUS
Cheryl Cruttenden – AUS
Dee Brooks – AUS
Rhiannon Cochrane – AUS
Graeme Stuart – AUS
SURVIVING, THRIVING, INNOVATING, EXCELLING AND LEADING in this new reality will require us to build on and reach beyond effectiveness. The call and need of a new ear is for greatness. It's for fulfilment, passionate execution and significant contribution. It's about seeing and harnessing the power of a third dimension, that meets the central challenge of the new Knowledge Worker Age. This 8th Habit is to find your voice and inspire others to find theirs (Stephen R. Covey The 8th Habit – From Effectiveness to Greatness!)
By: Dee Brooks