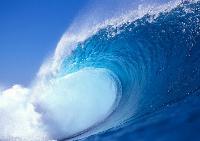 Catching the Third Wave: Developing genuinely collaborative partnerships for change
David Lees and Paul Montgomery of Unique Outcomes will be facilitating this workshop in Brisbane on 5-6 November.
Ideal for all those who are interested in strength-focused approaches to change that honour the wisdom, skills and knowledge of all those  involved:
Over the past couple of decades, David Lees and Paul Montgomery of Unique Outcomes have participated in the rise of what Bill O'Hanlon has called the "Third Wave".  Unlike the "first wave" (that has workers analysing psychopathology) and the "second wave" (that has us hypothesizing problematic patterns), the "Third Wave" is based on a genuine faith in the insider knowledges, intentions and potentials of the people for whom we provide a service.  As keen "surfers" of this wave, David & pAul have been practicing, supervising and teaching these ideas in a range of contexts and are delighted to have this new opportunity to bring together highlights from four of the important "practice traditions" that are part of this wave. These four traditions are: Appreciative Inquiry, Narrative, Solution-Focused and Strengths Based Practice.
More Information
WHEN: 9.30 a.m. – 4.30 p.m., Monday 5 & Tuesday 6 November, 2012
WHERE: Riverglenn Convention Centre, 70 Kate St Indooroopilly, Brisbane
COST: $480 (incl GST) includes 2 days of training, all materials, meals & refreshments.
TO REGISTER: phone Mary on 0400 500 674 or email mary@uniqueoutcomes.com.au
By: David Lees