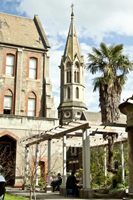 During the f0rum, Chris Bennett was able to snatch a few moments between sessions with five of our participants.
We thank them for giving us permission to record their comments, which are  captured here in a flash show, simply entitled Five Voices. (View it by clicking on the link below)
They have captured for us some of the energy we experienced during the forum, as well as the generative and collaborative spirit with which we hope to move forward as an Appreciative Inquiry community here in Australia.